Description: Innovid provides full flexibility for designers and developers to author ads through any combination of internal, external, and/or code-based tools. Our ad authoring solutions allow you to handle the design and development of interactive and personalized templates in tandem, which saves time and allows you to focus on what's truly important, the creative.
In this section of our help center, we'll outline Innovid's tools for creative authoring, what they are used for and how they excel, the level of support and expertise our creative team provides, and most importantly how to get started.
---
Adobe Photoshop Composer
The first step of designing any ad happens in Photoshop where layers are set up to define the different elements of the creative. Innovid's Photoshop Composer allows those layers to be automatically mapped as dynamic placeholders letting creative teams proactively design with data in mind. This proprietary plug-in allows you to publish .PSD files to Innovid's platform through a simple .zip upload.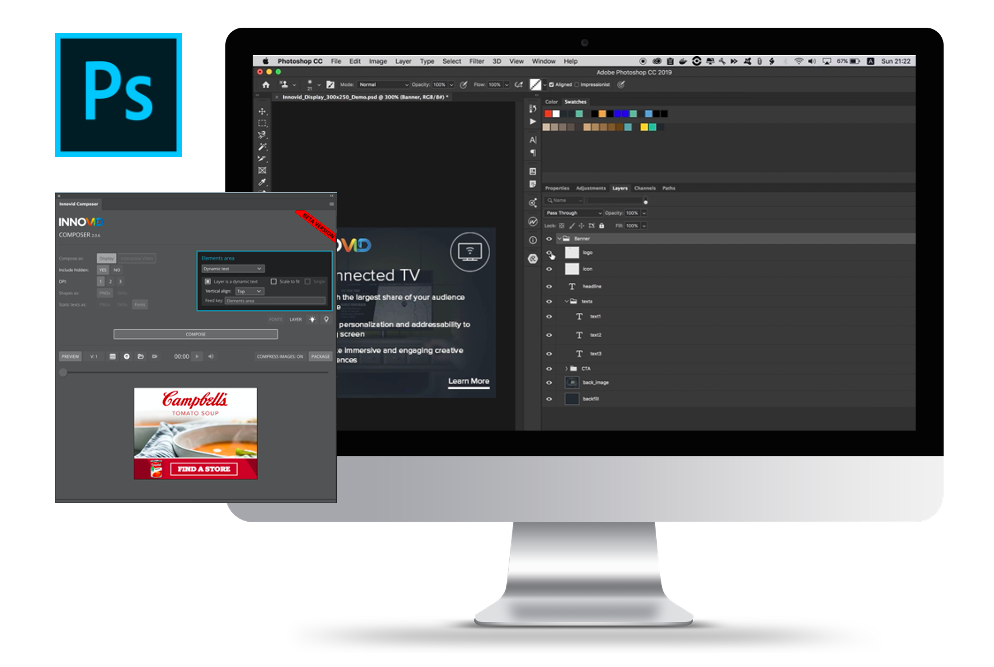 Google Web Designer Composer
For those who reminisce about how easy it was to design in Flash, Google Web Designer (GWD) offers a familiar middle ground, providing design and HTML based coding in one tool. Innovid's proprietary plug-in to GWD allows you to build interactive experiences, map dynamic elements, and publish ads to Innovid's platform through a simple .zip upload.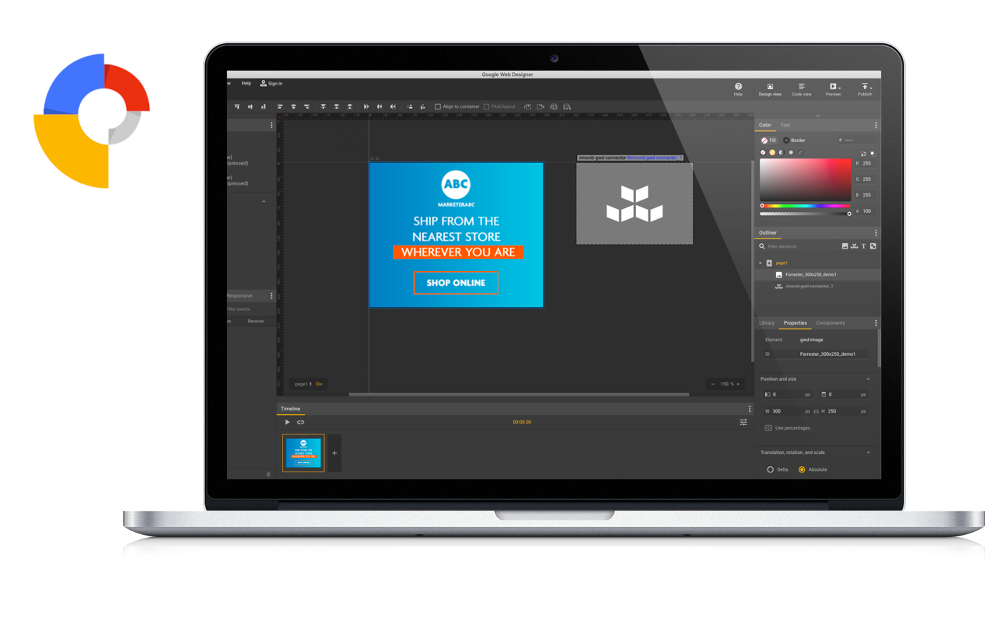 Adobe Affect Effects Composer
Innovid's After Effects (AE) Composer works much in the same way as Innovid's Photoshop Composer, where layers are mapped as dynamic placeholders during the design process. Innovid's proprietary plug-in to AE allows you to create eye-catching video experiences that can be dynamically versioned upon publishing to Innovid's platform through a simple .zip upload.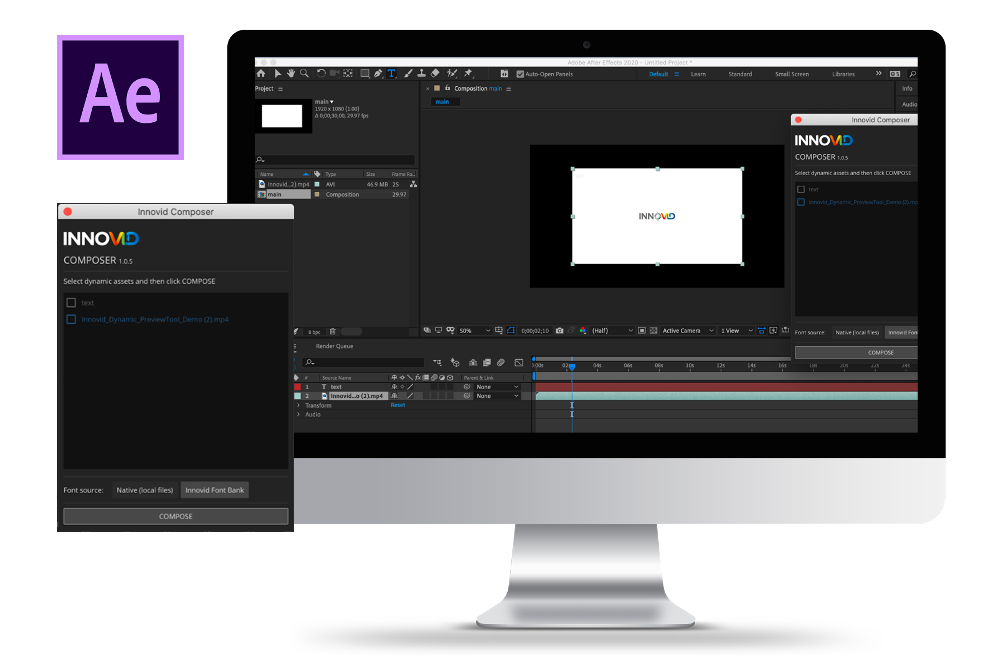 Open Creative API
For developers and designers that prefer to work directly in HTML code vs. within an ad authoring tool, Innovid offers an Open Creative API. This API provides a library of Javascript functions to translate ads into fully trackable, Innovid-friendly dynamic, and interactive ad experiences.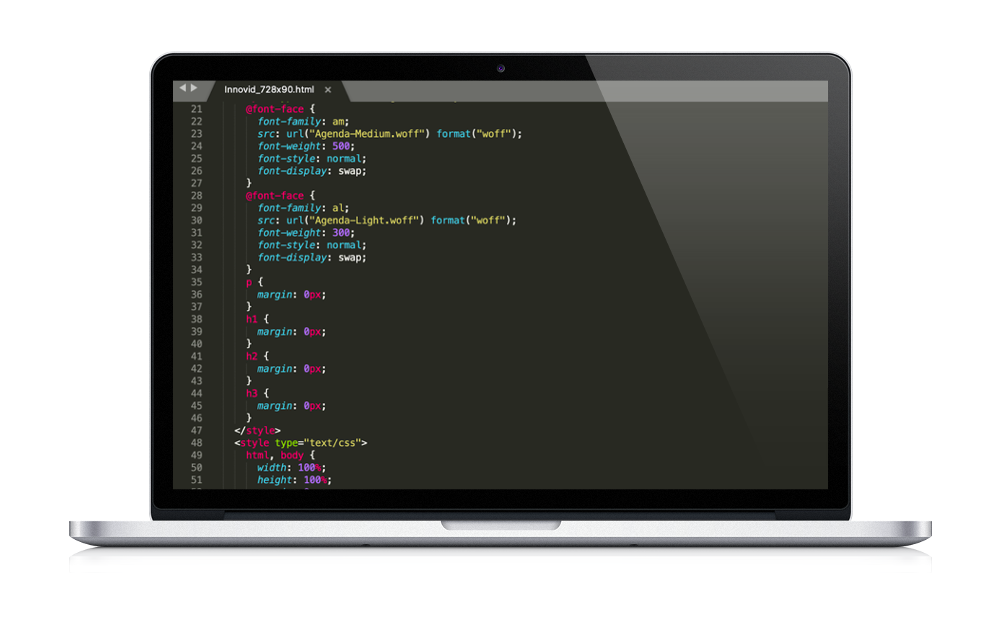 Innovid CTV Composer
Unlike desktop and mobile, connected TV (CTV) devices lack video player and tag type standardization. As such, enabling the same interactive and personalized experiences across the growing streaming space requires the installation of proprietary code known as a Software Development Kit (SDK). Innovid's CTV Composer is the solution to the industry's lack of CTV standardization. Within the tool designers and developers can build interactive and dynamic experiences in a matter of hours. Critically, ads developed using Innovid's CTV Composer are built to communicate with our proprietary SDK, enabling one creative experience to run seamlessly across 25+ connected TV device types.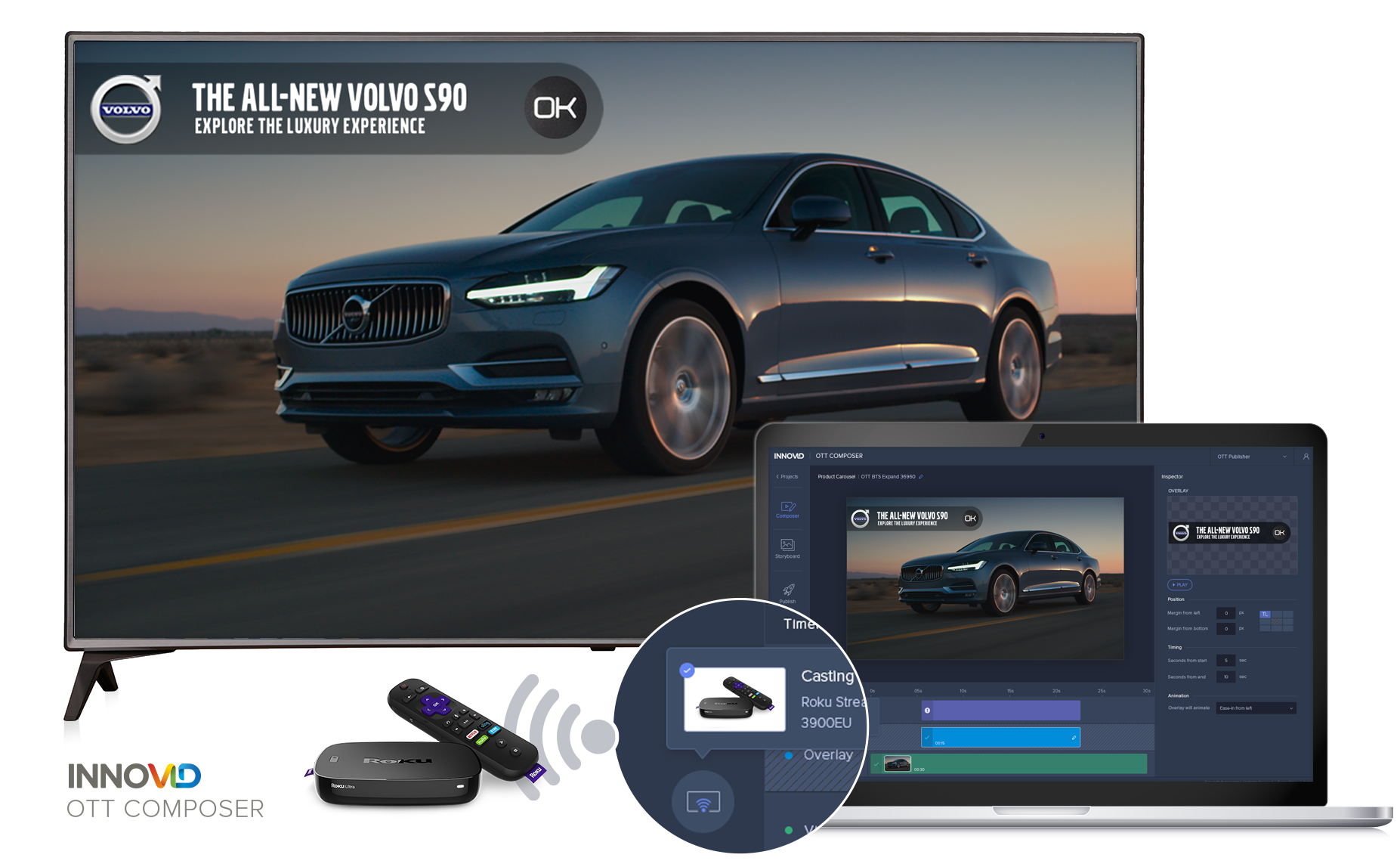 ---
Getting Started
No matter which authoring tool you choose to develop in, Innovid has a full staff of award-winning creative experts to support you from as early in the creative process as desired. Creative support includes, but is not limited to, campaign or creative concepting, storyboards, wireframes, dynamic version generation, data-feed development, tool troubleshooting, and QA. Innovid also offers a full-service option for clients who need additional creative production resources. Not sure which creative authoring option is best for you? Reach out to your Innovid representative to get the conversation started.